In June 2020 we launched a competition for young people. We asked if you could send a message of support to any other young person right now what would you say? It could be anything – drawing, painting or even a poem! The winners would receive a visit to their school as soon as government guidelines allowed us to.
We had some brilliant entries, here are all our winners!
Jordan – Treloar College (Hampshire)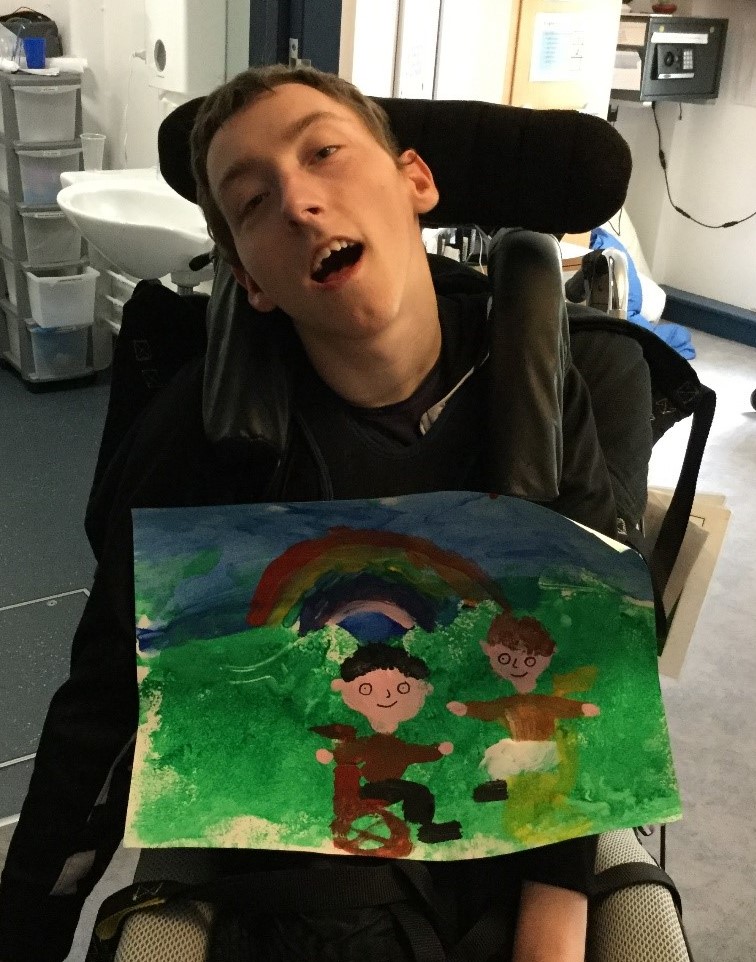 Elias – Apollo Cubs (Hampshire)
My poem of support
A good friend is always near
Never too far
Never to fear
They are always here
And always will
With a happy cheer
They never give up
Even when things are tough
They remain as happy as a pup
Friends are key during lockdown times
Stay as strong as a lion
We will meet again some time….
Paul – Treloar College (Hampshire)